Building Relationships that Transcend Transactions
Earning your business by earning your trust.
Stack | Morkes Multifamily Investments
Our highly experienced Denver-based team — backed by the full power of Colliers' expansive global network — specializes in serving both private and institutional multifamily buyers and sellers. Whether we're supporting an international advisory firm on a new multifamily development or selling a value-add apartment community for a regional capital syndicator, we deliver the same level of dedicated customer service, focused hard work, and responsive communication.
Craig Stack
Dedicated, and focused, Craig Stack is a collaborative leader who is adept at sorting complex issues into navigable sets of facts. He takes pride in his ability to help clients make well-thought-out decisions. Craig's calm exterior is balanced by his drive, work ethic, negotiation skills, entrepreneurial spirit, and sense of personal and professional integrity. His diverse experience gives him a strong understanding of the owner's perspective, enhancing his ability to deliver exceptional value, insight, and service.
Craig is responsible for more than $1.5 B in sales and 9,000+ units and is experienced with representing both institutional and private owners in the acquisition and disposition of all types of multifamily commercial real estate investment properties as well as facilitating land sales for new multifamily development. Craig has also worked as a Principal in acquisitions, dispositions, and equity and debt underwriting and structuring.
Craig Stack
senior vice president
Working with investors proved to be an ideal fit for Craig's skills and interests when he joined CBRE as a junior broker in 2000. During his tenure at CBRE, Craig earned several top-ranking awards. In 2009, he began a consulting business in commercial real estate, role that led him to accept a position at Moran & Company. In 2014, Craig was given the opportunity to start the Colliers Multifamily Investment team.
Craig holds a B.A. in Sociology, minor in Business from Arizona State University. A Denver native, Craig is married with two children. He and his family enjoy traveling to new places as well as spending time in the mountains hiking and skiing.
+1 720 833 4602 (d)
+1 303 745 5800 (o)
craig.stack@colliers.com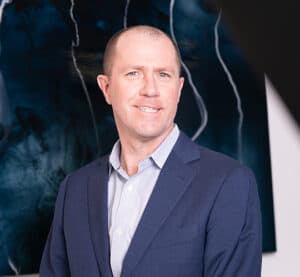 Bill Morkes
Bill earned his bachelor of science degree in electrical engineering from the United States Military Academy at West Point.  After serving five years of active duty service, including a year in the Middle East, Bill transitioned out of the Army and into sales.  Initially working for a subsidiary of Deutsche Bank in the financial services industry, Bill moved to investment real estate following the 2008 crash.  In 2011, Bill joined the Denver office of Marcus & Millichap as a multifamily broker, and in 2014 he moved to Colliers.
Bill is married with four children and lives in the Denver suburbs. He looks forward to the time when the littlest will be old enough to allow them to take cross-country & international trips. In the meantime, they try to take advantage of the Colorado outdoors as much as possible.
Bill Morkes
SENIOR VICE PRESIDENT
+1 303 283 4583 (d)
+1 303 351 1371 (c)
bill.morkes@colliers.com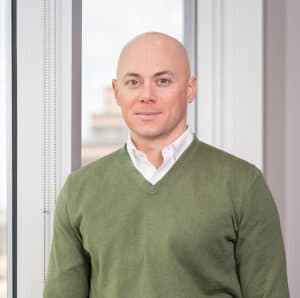 DIRECTOR OF OPERATIONS & MARKETING
Annalie Ceballos
Annalie's professional core values translate into the consistency of her work. She has a deep understanding of how branding and relevant marketing combined with factual information have the power to reach and make a difference. Annalie's dual marketing and design skill set help her to quickly understand the big picture of marketing a new property while implementing strategies that are nimble, flexible, and targeted effectively.
Annalie Ceballos
DIRECTOR OF OPERATIONS & MARKETING
Creative, down-to-earth, and highly personable, Annalie Ceballos thrives in a team environment. Clients and colleagues appreciate her can-do attitude and collaborative approach which help her to quickly come up with ideas and solutions that are directly responsive to clients' needs and expectations.
Annalie's marketing experience helps her understand how best to highlight a property's value proposition, while her graphic design expertise allows her to quickly translate her ideas into exceptional and compelling marketing materials that get noticed in a highly competitive marketplace.
Annalie holds a Graphic Design degree from Caracas Institute of Design, Venezuela and a certificate in Effective Communications from Concordia University in Canada. Married with two children, Annalie and her family are active with a range of sports and hobbies including, cycling, volleyball, tennis, skiing, wake surfing, and kite surfing. They make it a point to escape to the lake, mountains, or beach as often as possible.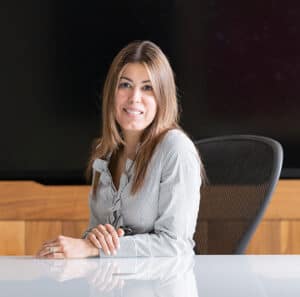 Contact Us
Please complete the form below to connect with us.